History
This is history writing itself
In Milan, in Via Albani, in a small building not far from the city's fairground, is O.M.E.A., one of the oldest and the most internationally renowned among Italian 'workshops' specialising in the production of precious and common-metal items. While admiring the company's historical productions, stored in beautifully-crafted cabinets, a journalist once exclaimed: "Unbelievable! This is history writing itself!".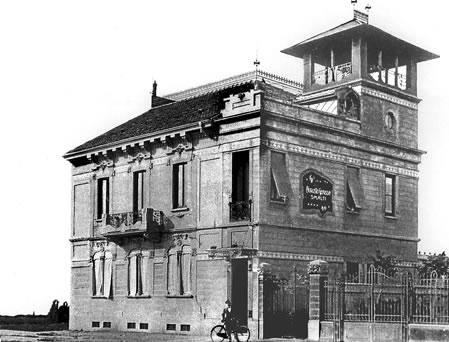 As you walk into the company's headquarters in Via Albani in Milan you immediately get the distinct impression that O.M.E.A. really does bear witness to a part of our history. Indeed, O.M.E.A.'s archives house an endless number of original dies, historical items and moulds, precious testimony to our past.

This extraordinary arts centre, which was established in 1887 as Castelli e Gerosa and was renamed O.M.E.A. in 1949 under the Candiani family, has indeed struck a countless number of medals, which, year after year, have acted as lasting reminders of many historical personalities and events: from the kings of the Savoy family to the great popes of the twentieth centuries, from the leading figures in the Italian Risorgimento and the making of the Italian state (Mazzini, Garibaldi, Cavour) to the most famous ideologists and politicians, such as Mussolini, Marx, Lenin, and the great presidents of the Republic of Italy.

Always sensitive to the important events of its times, at the beginning of the last century O.M.E.A. stood as a careful reader of the requirements of the emerging and glorious automobile sector, with an endless series of items. Indeed, in those years, O.M.E.A. distinguished itself for the creation and production of many of the badges of the most glorious Italian and foreign car manufacturers. Production has been diverse, including: medals, pins, plaques, key-holders, bullion bars, crest plaques, tie pins, cufflinks, military decorations. When it comes to materials, once again O.M.E.A. sees no limits and its choices include precious metals, such as gold and silver, noble metals, such as bronze, as well as highly-technological materials, such as the titanium it used back in 1969 to make the plaque that celebrated the landing on the Moon!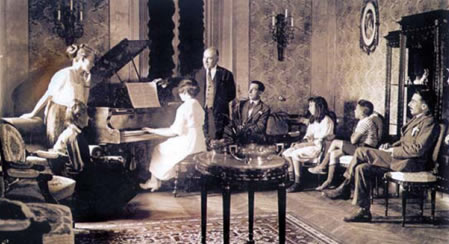 Medals: a modern design for an old tradition
The custom of awarding a golden badge or a medal to those who stood out for their valour on the battlefield goes back to Ancient Greece and was later adopted also by Imperial Rome.

Since then, no civilisation, historical period or regime has failed to entrust medal makers with the task of perpetuating their passage on this Earth with a small work of art, lasting testimony to their very existence.
O.M.E.A.'s facilities in Milan – where the entire production process has been taking place right from the beginning in accordance with the best tradition – rely on a close cooperation with famous artists - renowned in Italy and abroad for the value of their work - for the creation of the sketches and for the making of the models for the medals and other items of high artistic value. Such artists include: Annigoni, Bodini, Cassinari, Dova, Fiume, Lazzaro, Minguzzi, Monassi, Purificato, Sassu, Pancotto, Rivadossi, Verdi, etc.
O.M.E.A. has glorified and handed down over the years the fame of many men and values representing prestigious brands. As a confirmation of its continuous presence in the entrepreneurial world, O.M.E.A.'s product ranges have recently expanded to include the "Tazio Nuvolari" and the "Rotary International" brand names.

All our products are custom made
Thanks to our long-established experience we are able to fully appreciate your requirements and create the ideal medal to remember any special event.

Skilled engravers, sculptors, the entire staff all work together to create the sketches and make the models and we are able to strike new individual or production art medals according to your requirements.

Our product range is extremely diverse, spanning from medals to coins, from tokens to pins, from money clips to bullion bars of various sizes, from paperweights to engraved pictures and crest plaques, in either precious or common metal. All our items are designed and personalised with emblems, coats of arms, dates and names, in accordance with the customer's instructions and with its practical cooperation.